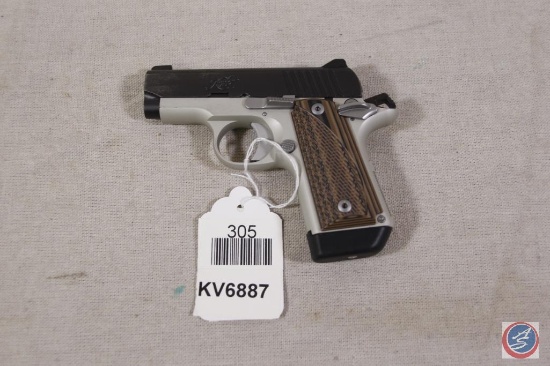 LEAP YEAR FIREARMS LIVE AUCTION
Saturday, February 29, 2020 | 10:00 AM Central
to bid until the live auction begins!
LEAP YEAR FIREARMS LIVE AUCTION
Saturday, February 29, 2020 | 10:00 AM Central
to bid until the live auction begins!
Internet Premium:
17%
See Special Terms for additional fees
Description
Only once every four years do we have the opportunity to have an auction on February 29th, so we are seizing it. Our Quarterly Firearms Consignment Auction will be held at our licensed facility on Feb 29, 2020.

Now is the time to gather your excess, trade ups, collections or whatever you may have to turn into cash. We are accepting all antique and contemporary firearms, ammunition, reloading supplies and other related items for this sale.

Why us you say?
Auction Solutions Inc is the area's only licensed Federal Firearms Dealer.
All of our auctions are conducted following local, state and federal law insuring the safety of your sale.
We have a large national following for firearms sales with attendance at previous auctions of over 600 buyers.
We can provide higher returns than other avenues such as selling to dealers, or collectors.
You don't have to spend your time running ads, or sitting at gun shows. Just drop them off and we handle the rest. We have secured storage in a professionally monitored safe.
Call or email...
Show more
Show Less
Lot # 135 (Sale Order: 1 of 7)
Stevens
Model 320
12 GA
Shotgun
Self Defense Pump Shotgun with 18 1/4 inch barrel and composite pistol grip stock
Ser # L1203660

Lot # 208 (Sale Order: 2 of 7)
WINCHESTER
Model 1895
30 US
Rifle
Lever Action Winchester with Williams Target Sight
Ser # 22094

Lot # 247 (Sale Order: 3 of 7)
Savage
Model 10 Tactic
260 Rem
Rifle
Bolt Action Rifle drilled for scope, Bull Barrel and Black Painted Stock
Ser # F864659

Lot # 305 (Sale Order: 4 of 7)
Kimber
Model Micro Carry
.380
Pistol
Two Tone Pistol in Factory Soft Case and Leather Belt Holster.
Ser # T0011842

Lot # 312 (Sale Order: 5 of 7)
Brescia
Model 9
25 ACP
Pistol
Semi-Auto Pistol with holster
Ser # 164096

Lot # 999 (Sale Order: 6 of 7)
This Catalog is in process. More items are being added daily. Check this catalog often for additions.



Lot # 1000 (Sale Order: 7 of 7)
Did you enjoy this auction?
If so, we hope you come back often. If you would like to be notified about our upcoming sales,
Click this link
and sign up for our email newsletter.
Do you have items you need to sell?
If you do, or would just like to have a private, confidential consultation about a business, an estate or excess assets contact us using the links below.
Call 402-571-0393 (office)
Call or Text Shayne (402-203-3508)
Email: shayne@auctionsolutionsinc.com
Message us on Facebook